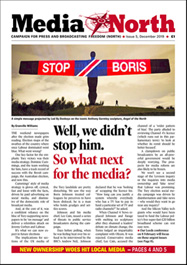 About
MediaNorth
MediaNorth is the quarterly publication of the Campaign for Press & Broadcasting Freedom (North) which covers the North West, Yorks & Humber and North East of England. We also have supporters in Scotland.

CPBF (North) highlights threats to regional media such as the assaults on jobs and conditions in local and regional newspapers, and campaigns for strong regional media. We also strongly support alternative media, both print and online.

Nationally we want diverse, democratically accountable media.

CPBF (North) publishes books and pamphlets, and holds public meetings. If you want to support CPBF(North) you can do three things:

– Contact us at cpbfnorth@outlook.com to join our email list to receive future issues of MediaNorth, details of public meetings and other news

– Become a friend of CPBF(North) on Facebook at Campaign for Press and Broadcasting Freedom North

– Make a donation or take out a standing order to support our work. Contact us at cpbfnorth@outlook.com
and we'll give you the details on how to pay.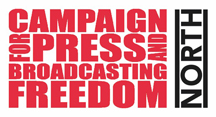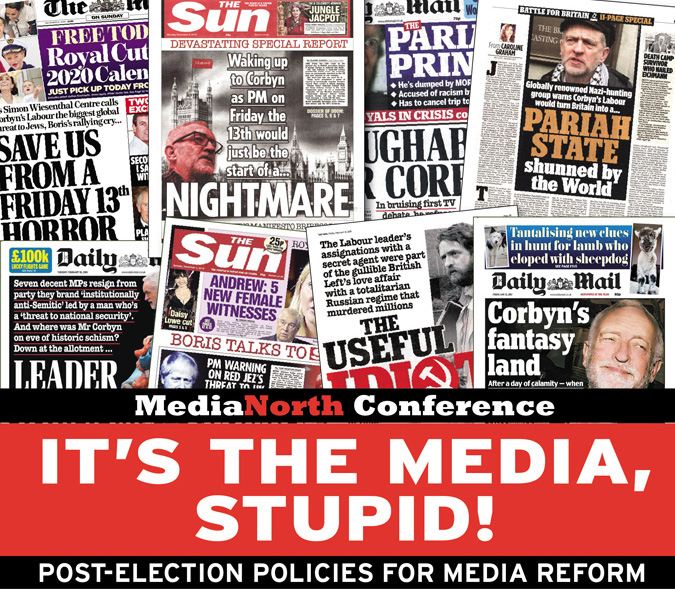 Henry Moore Room, Leeds Art Gallery, The Headrow, Leeds LS1 3AA
Saturday 8 February 11.00-5.00pm
(CLICK HERE or on image above for Conference Programme)
---
Introduction
Welcome to this new website to promote It's The Media, Stupid: Post-Election Policies for Media Reform, the first conference CPBF(North) has organised.

We felt compelled to organise this conference because of the appalling anti-Labour bias, focused particularly on the Labour leader Jeremey Corbyn, which we revealed in the six issues of ElectionWatch that we published during the election.

Our concern about media bias goes beyond the role played by a swathe of Tory-supporting newspapers which abandoned the role of accurate and balanced reporting to become the propaganda arm of the Tory election HQ. Broadcasting during a general election is required to be impartial but on a number of occasions the BBC failed to be. Why? And then there is the role of social media with voters left in the dark over who is behind online election ads.

These issues will be the focus of our urgent and topical Leeds conference, with sessions analysing the press, broadcasting and social media in the election.

In preparation for the conference we have set aside this section on the ColdType website. In the conference section we will put the final programme, details of speakers and booking information. Readings contains news stories and articles on the role of the media in the election and we will place new items there. The MediaNorth section contains all issues of the publication as well as the six issues of ElectionWatch.

We hope this conference will help us to understand the media's role in the election. But crucially we need to focus on the future. Central to this will be policies for media reform which we can take away to campaign around and build popular support for after 8 February. The fact you are reading this site shows your interest in these issues. If you haven't booked your place at the conference you can do it by contacting MediaNorth at cpbfnorth@outlook.com
If you want to discuss the conference please contact 01977 646580 or 07790958270. Please note you need to book and pay to ensure your place at the conference. Interest in the event is high and early booking is advised.
------------------------
Why the Conference title?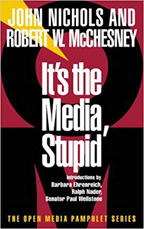 Back in 2000 two US media reformers, John Nichols and Robert W. McChesney, published a great pamphlet It's The Media, Stupid. In 1992 Bill Clinton's campaign strategists hung a sign in the war room of their Little Rock headquarters that read, 'It's the economy, stupid'.

Nichols and McChesney wrote, "In many senses, this book is like that sign. We are here to argue that it's time to point out the connections between media reform and democratic renewal."

Those connections are ones which we think, in the light of the last election, need to be boldly restated, argued for and publicised.
---
---
CLICK HERE to visit our READINGS pages with articles on media conduct during the 2019 General Election
CLICK HERE to read our newsletters, MediaNorth and ElectionWatch